Conveniently serving patients
as a Mississauga Dentist
Request Appointment Online

Conveniently serving patients as a Mississauga Dentist
Request Appointment Online

Caring & Convenient Dentistry
Conveniently serving patients as a Mississauga Dentist
Request Appointment Online
Top Reasons We Could Be Perfect For Your Family

Sometimes it can be difficult to convey your needs without a translator. Dr. Saima's knowledgeable team makes your comfort and care their top priority, including providing service in English, Hindi, Punjabi, Persian, & Arabic.

We completely understand the 9-5 workday and so our practice is open Monday to Friday, from 9am to 7pm & Saturdays from 9am to 3pm … plus emergency dental clinic in Mississauga services. We're conveniently located close to the Cooksville GO Station
Complete oral health is our main goal for your whole family, which is why our staff treat both adults and children of all ages. Our happy & welcoming team look forward to helping you create a healthy smile you want and love.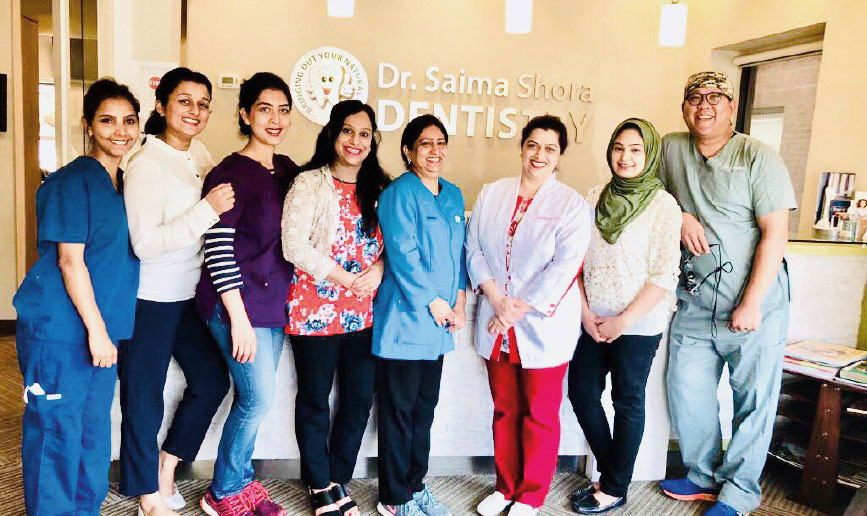 Your comfort and care are our top priority. With the highest quality dentistry in mind, it's our goal to spend the time with all patients, new and established, to determine an accurate diagnosis and develop the most customized treatment plan. We want you to feel comfortable with your oral health care and the level of health you achieve.


What better for a patient considering our practice than to read some of our current reviews? Your opinion is extremely valuable to the continued success of our practice, so we encourage you to both peruse and review at your convenience, because your opinion is so important!